Vertical Discharge Condenser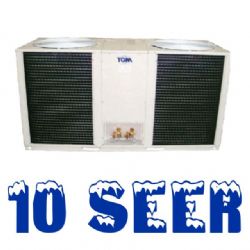 Brand:
TGM

Model: ECKNT
- Compact and robust design
- Designed from galvanized steel.
- Controls high and low pressure for greater protection of the compressor.
- AVAILABLE WITHOUT COMPRESSOR (MODEL ECKNT___NC)


- AVAILABLE WITH NITROGEN CHARGE (MODEL ECKNT___NTO)


Available capacities:

From 7.5 Tons to 15 Tons.
More products in Commercial Air Conditioners